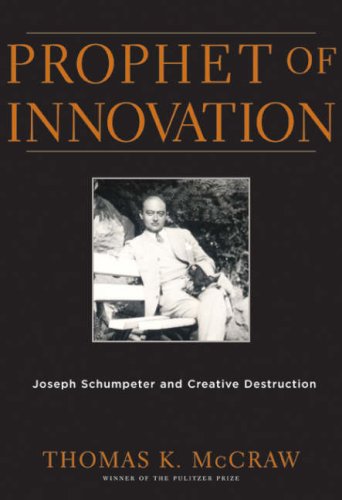 Joseph Schumpeter was an an early 20th Century Hungarian- American economist.

He popularized the term
'creative destruction
' - that is, "the role of new companies in making innovations that interrupt the circular flow. New firms "do not arise out of the old ones but start producing beside them". In transportation for example, "it is not the owner of stage coaches who builds railways".

We are now witnessing a classic case of 'creative destruction' in the world of media - particularly in television.

The 'old media' world was dominated by networks like CBS or ABC. They are the 'stagecoach' owners.

The new world is all around us - and increasingly simply in your pocket.

There are now more than 6 billion mobile devices in the world - most them with video capacity and the ability to upload instantly to the web - the kind of thing the stagcoach operators had to rent satellite time to do.  More and more of these devices not only shoot video in HD, but can also edit.  And they cost a few hundred dollars, at most.

Viddy, a company that did not even exist a year ago, and who makes a single app for editing and uploading phone videos was recently valued at a staggering $350 million.

Last year, Apple sold 643,000 devices every day.  

At the moment, millions of 'average people' upload an astonishing 40 hours of video to the web every minute.  In order for a stagecoach company like NBC to reproduce the volume of video on YouTube they would have to produce every day, flat out for 3,000 years.  
And still, we are only at the very beginning.

Joseph Schumpeter would understand.

NBC is not going to 'invent' the next generation  of online video.  Their idea of the the future is to put their stagecoaches on the railroads lines and hope for the best.

Pretty soon, a steam engine is going to run down that stagecoach because it doesn't move fast enough.

If you look out on the horizon, you can see that steam engine coming.... 

or better yet, just look in your pocket. 
©2012 Michael Rosenblum